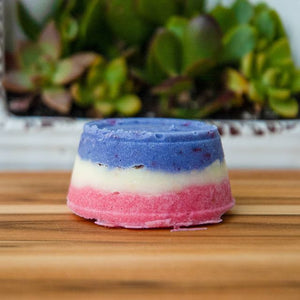 Harper & Friends
Frozen Yogurt
Regular price
$2.50
$0.00
Description
Harper & Friends  frozen yogurt for dogs is a functional food snack that offers a health enhancement for your pets. Check out our knowledge section to learn what benefits each ingredient we use serves.
Harper & Friend's  Yogurt is made locally in a commercial kitchen in Laguna Niguel. Yogurt is made with, Lactobacillus Acidophilus, Bifidobacterium Animalis, Lactobacillus Bulgaricus, Streptococcus Thermophilus, Lactobacillus Casei, and Lactobacillus Rhamnosus.
Bifidobacterium Animalis is the most important one as it has been shown to survive exposure to stomach and bile acids, as well as adhere to the intestinal epithelial cells. This is important as it allows for it to remain viable and colonize the Gut Microbiome.
Yogurt is a valuable source of Probiotics. Probiotics are beneficial bacteria that are vital to gut health. If your dog was recently on antibiotics it is extremely important to give them pre and probiotics to help restore the guts microbiome. A healthy Gut Biome is extremely important for the health of your pet.
Green Machine Yogurt

Ingredients: Goat Yogurt, Organic Banana, Organic Kiwi, Organic Spirulina, Organic Raw Honey

Pumpkin Spice Yogurt

Ingredients: Goat Yogurt, Organic Pumpkin, Organic Ceylon Cinnamon, Organic Turmeric, Organic Ginger, Organic Raw Honey, Organic Black Pepper

Strawberry Raspberry Beetroot

 

Yogurt

Ingredients: Goat Yogurt, Organic Strawberries, Organic Raspberries, Organic Beetroot Powder, Organic Raw Honey